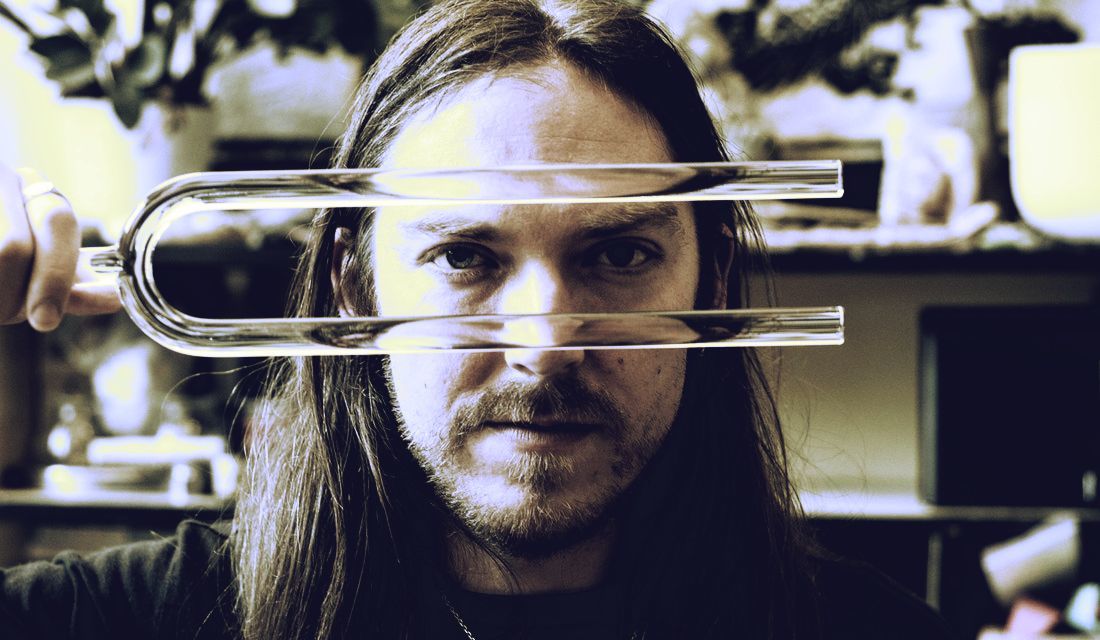 Sound Healer.
Sacred Musician.
Druid.
It all started when I answered an intuitive call to participate in the re-enchantment of our time. As a sound healer, shamanic singer and teacher, I have accepted the duty to bring back the teachings of our ancestors as well as enlighten the collective about where science meets spirituality.
the name Darren means oak tree
Oak tree: The oak is considered a cosmic storehouse of wisdom embodied within its towering strength.
Ancient Celts observed the oak's massive growth and impressive expanse, which they took this as a clear sign that the oak was to be honoured for its endurance and noble presence.
Indeed, wearing oak leaves was a sign of special status among the Celts (as well as ancient Greeks and Romans), however, today we see artistic renditions of the "Leafman" in which a man's face is covered in leaves. This is an evolution of lore that dates back to earth-based spirituality in which the regal power of the oak was recognized and honoured.
There are accounts that trace the name "druid" to duir, the Celtic term for the oak. More interestingly, the actual translation of duir is "door" and lore indicates the spiritually advanced Celts would access the ethereal planes of higher thought (psychic vision or soul-thought) by "opening the oak door."
The Celtic meaning of the oak tree deals with symbolic themes of durability, purity and constancy.
Darren Austin Hall has spent much of his life being enchanted by the sacred power of music and sound. Initially, Darren discovered this ability during his childhood, when in moments of solitude, he would find himself impressed upon by a critical mass of interstellar music and channeled sounds. From his earliest memories as a child, Darren recalls hearing music constantly in his mind, so much so that every night he would sing himself to sleep, sometimes upwards of hours, while trembling in ecstatic in his bed and even banging his head on his pillow as a makeshift drum. He noted that especially when he was ill with fever or some other illness, he would go to this ecstatic practice of music as a means to bring him back to health, intuitively so.
His parents attempted to place him on conventional musical paths and he was even asked to join the prestigious St. Michael's Choir but he consistently rejected these traditional forms for the spontaneous creativity flowing through him that could not be captured in rehearsed recitals of music-making. Though he abandoned this song-channeling practice when he became a more self-conscious teenager, he found himself still transmitting it through early singer-songwriter flows via his taking up of guitar. It was always the intuitive practice of this improvised music that would spur his passion.
Darren experienced a spiritual awakening during his final year of university studies while intersecting quantum physics, Eastern philosophy and indigenous wisdoms that would change the course of his life forever. Darren set off on a pilgrimage of self-realization teaching English in China for three years while studying martial arts and spiritual practice under a Tantric rishi. Upon returning to Canada, Darren opened his first chapter on healing at The Institute of Traditional Medicine, where he took on the edifying challenge of Chinese medicine, Indigenous medicine, acupuncture, and shamanic practices. He then spent over two years with a Native American council led by Mohawk elder, Diane Longboat, training to be a spiritual warrior in their traditions, learning ceremonial medicine, and sweat lodge ceremony. His learning with First Nations teachers culminated in a vision quest with esteemed Anishinabe Wisdom Keeper, Dave Courchene at The Turtle Lodge in Manitoba. It was during that time that his First Nations teachers put forth the challenge to him to seek his own indigenous, European roots, catalyzing for him one of the great odysseys of his life which he shares in his "Earth's Wisdom" workshops. For Darren, the cause of reclaiming our sense of people of the Earth and for the Earth is tantamount.
Darren's unique journey, and multi-disciplinary approach has been nourished by his learning under a diversity of extraordinary teachers, including the aforementioned, Dr. Bradford Keeney, who abandoned conventional psychotherapy in order to investigate and study shamanic practices. Dr. Keeney acknowledged Darren's song channeling gift as a remnant of the 'song-catching' skills of the shamans of the San Bushpeople of the Kalahari. Ultimately, it was his encounter with astrologer and Ayurveda teacher, Luiza Ormonde, that guided him toward sound healing.
Darren also trained with Svikiro (traditional healer) and Mhondoro (peacemaker) from Zimbabwe, Mandaza Kandemwa, Druid Alan Reed, Stephen Jenkinson, Mayan Neo-Shaman, Aum Rak, Qigong master, Ken Cohen and Dr. Gabor Mate. Darren is also passionate about ecovillage and spiritual community and has visited and live at Findorn in Scotland, Pacha Mama in Costa Rica and Auroville in India where he also taught yoga and sound healing workshops.
Sound healing is a great nexus of intersection between ancient wisdom and modern science. It is one of the hotspots for the rebirth of a new renaissance that is opening the possibility of universal truth based on the common ground of vibrational reality. Darren has been an ardent student of sound healing paradigms and methods, particular his use of the crystal singing bowls, shamanic singing and tuning fork therapy. He empowers people to rediscover the magnificent healing boons of the singing voice through toning and chanting and is masterful at creating sacred sound journeys and soundbaths to take people on mystical adventures and harmonize dissonant frequencies in our being. Understanding how manipulating sound can affect our body's natural rhythm of bioelectricity (prana, qi, n'om) has allowed him to create a series of methods to align, and ultimately create harmony through emotional resonance. He is also a sacred musician and composer of songs that inspire universal wisdom and spiritual inspiration.
Darren has also become an inspiring spiritual teacher, incorporating healing through story-telling, shamanic singing, crystal bowls, meditation, spoken-word poetry, and workshops that help facilitate mental and spiritual growth. His spiritual teaching videos are loved by thousands and he is soon to be releasing a diversity of books on a wealth of topics to help educate humanity about their spirituality. He has also become a vanguard in the cause of Conscious Masculinity leading men's circles, workshops and retreats to help empower men to live lives of excellence and virtue. He is the creator of the Heroic Consciousness program, a 4-module experience that takes men through actualizing of the four major archetypes of masculine empowerment: King, Warrior, Magician and Lover.
Darren Austin Hall holds a BA (Hons.) in Media, Information & Technoculture. In addition, he has also obtained a Diploma of Acupuncture (via three-year program at Institute of Traditional Medicine). Darren undertook a 2-year intensive in Shaking Medicine & Creative Transformation Therapy with Dr. Bradford Keeney, and went through a 2 year mentorship with Chinese Medicine vanguard Lonny Jarrett, studying the spiritual practice of medicine and Taoist five-element theory. Darren has also studied for 2 years as a Spiritual Warrior, training with Mohawk elder Diane Longboat, and her council of teachers. Finally, he has over 500+ hours in Yoga Teacher Training at Octopus Garden Yoga Centre.
In addition to this groundbreaking work, Darren has also created numerous courses, workshops and concert experiences including the Chakra Journey Experience, his Love's Revolution course which delves into sacred sexuality and the divine path of romance, Living by the Heart based on ancient and innovative wisdom, and his newly released 75hr Source Resonance Certificate Training. Based in Toronto, Darren teaches and performs at popular yoga studios and venues throughout the city and is returning faculty at The Yoga Conference. He also tours internationally, is a recording artist of acclaimed albums and has provided crystal bowl performances and meditations for luminaries such as Graham Hancock, Louise L. Haye, Teal Swan, Dr. Gabor Mate, David Avocado Wolfe and Wim Hof. He is also an acclaimed and published write featured on a variety of online spaces, such as Elephant Journal, The Numinous, Rebelle Society to name a few.
"We are on the verge of turning a dark age to light; to co-create a birth of a new golden age where science and spirituality converge to align our lives with universal truth. I am humbled, honoured and passionate to contribute to the great awakening and re-enchantment of our world." – Darren Austin Hall
Education
2007–2010 Institute of Traditional Medicine, Diploma of Acupuncture
1998–2002 University of Western Ontario, BA (Hons.) in Media, Information & Technoculture.
 
Trainings and Mentorships
2011–2012 Octopus Garden Yoga Centre, 500 hour Yoga Teacher Training
2010-2011 Mentorship with Chinese Medicine vanguard Lonny Jarrett, studying the spiritual practice of medicine and Taoist five-element theory.
2008–2010 Training with Mohawk elder Diane Longboat and her council of teachers.